Cognivue Webinar Series:
"The Key Role of the Audiologist in Promoting Cognitive Health"
Learn from your peers who are now using Cognivue on the topics that are most important to you. Watch a brief :30 second introduction to our webinar series. At the end of the introduction, you will have the option to watch the entire webinar.
Connecting Audiology and Cognitive Health
Patient Centered Care from the Ear to the Brain: Cognitive Health and the Audiologist
The Business Fundamentals of Promoting Cognitive Health in Your Audiology Practice
Featuring Reina Benabou, MD, PhD and Albert Turri, Au.D.
Featuring Heidi Hill, Au.D. and Albert Turri, Au.D.
Featuring Albert Turri, Au.D.
Patient Engagement and Patient Marketing
Patient Post Screening Rehab Market Options and Audiology Panel Q & A Session
Building MD Referral Networks and Other Patient Transition Opportunities
Featuring Judy Hutch, AuD. And Noel Crosby, Au.D.
Featuring Jill Davis, Au.D. and Albert Turri, Au.D.
Featuring Noël Crosby, Au.D., Albert Turri, Au.D. and Heidi Hill, Au.D.
Thrive by Cognivue
This 5-minute self-administered computerized screening evaluates three cognitive domains and measures two speed performance parameters that are key to overall cognitive performance at any age.
Breakdown of Cognitive domains

5-10-minute test, easy to administer
Complements current patient workflows
Easy to read results made available immediately
Well received by both patients and your Au. D. peers

Click here to view the patient video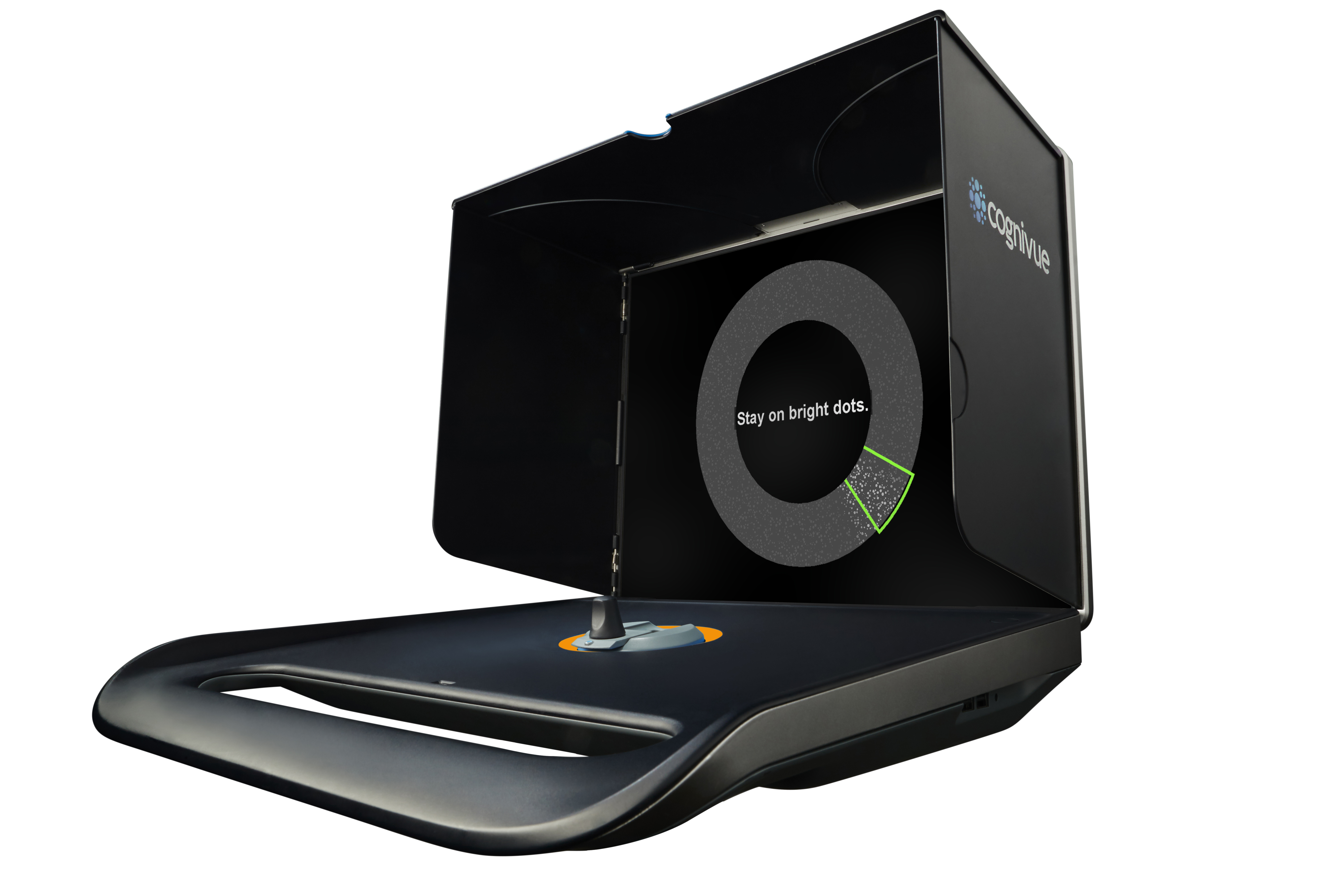 Let's Work Together
Contact a Cognivue representative and we will walk you through the subscription form and answer any questions you may have.
Earn CEUs

Contact us to learn more about how you can earn CEU credits