Thrive by Cognivue
This 5-minute self-administered computerized screening evaluates three cognitive domains and measures two speed performance parameters that are key to overall cognitive performance.
Breakdown of Cognitive domains
5-10-minute test, easy to administer
Complements current patient workflows
Results made available immediately
Well received by patients and providers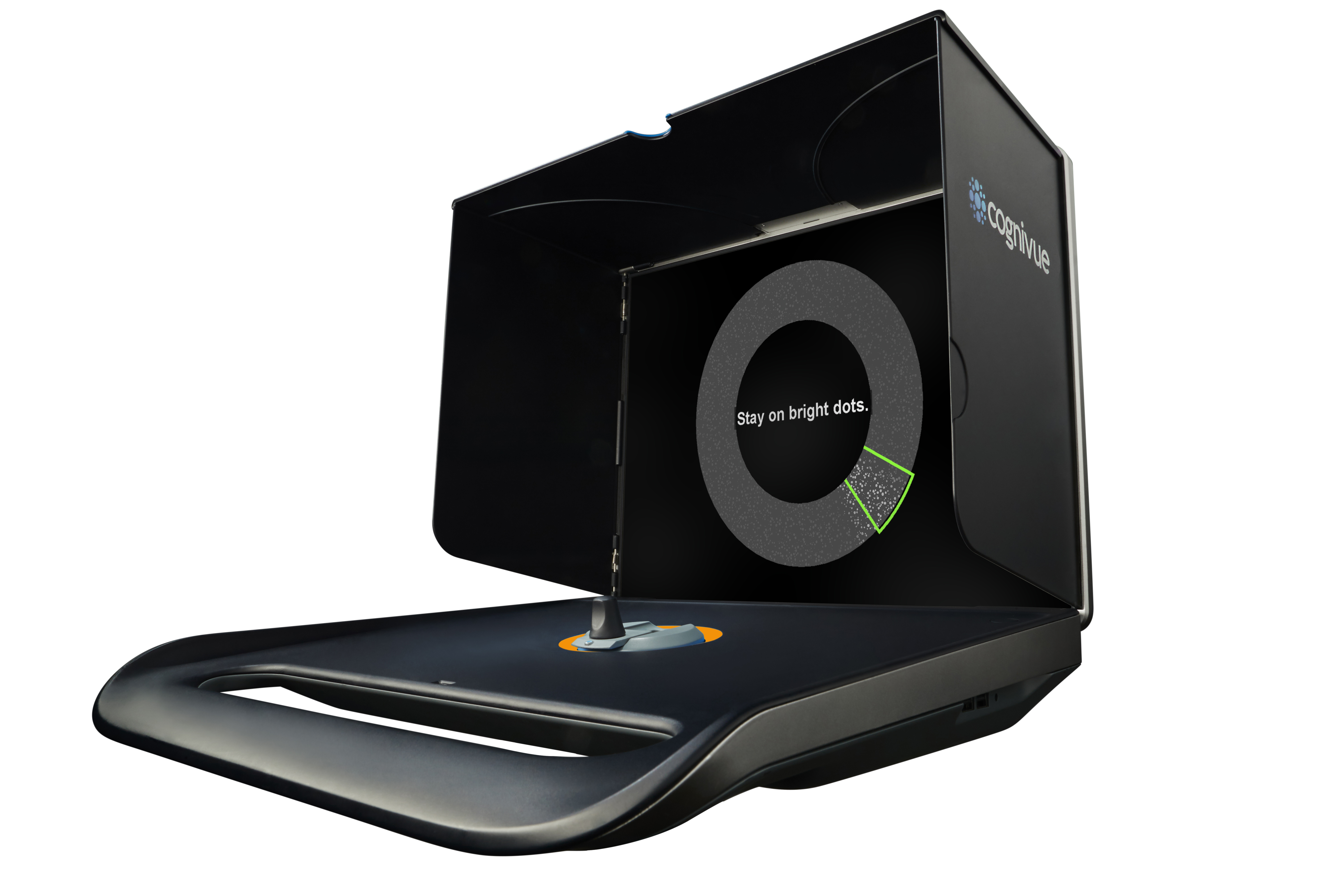 Introduction to Cognivue Thrive
Why Optometry?
Optometry can be a clear leader in driving early detection of cognitive decline and potentially slowing its progression by emphasizing the recommended use of best visual correction.


Cognivue allows optometrists to deliver world-class patient care and service by developing and setting industry best practices with innovation and interprofessional collaboration.


Cognitive screening aligns with visual performance to help eye care professionals differentiate their practices and reinforce prescription wear.


It's a logical extension to include cognitive decline screening as part of the overall testing protocol given its association with vision problems.


Healthy vision leads to healthy aging
Optometry White Paper
View white paper "Cognivue Allows Eyecare Professionals to Address Cognitive Decline in Their Patients" by Scott Sedlacek. Dr. Sedlacek is the owner of The Eye Place, an optometry practice located in Olmsted Falls, OH.